Pool Chemical and Cleaning Services
With over 47 years of business, BLUE WATER Pool Chemical Co. provides chemical and cleaning service to ensure your pool water continues to stay balanced and clean.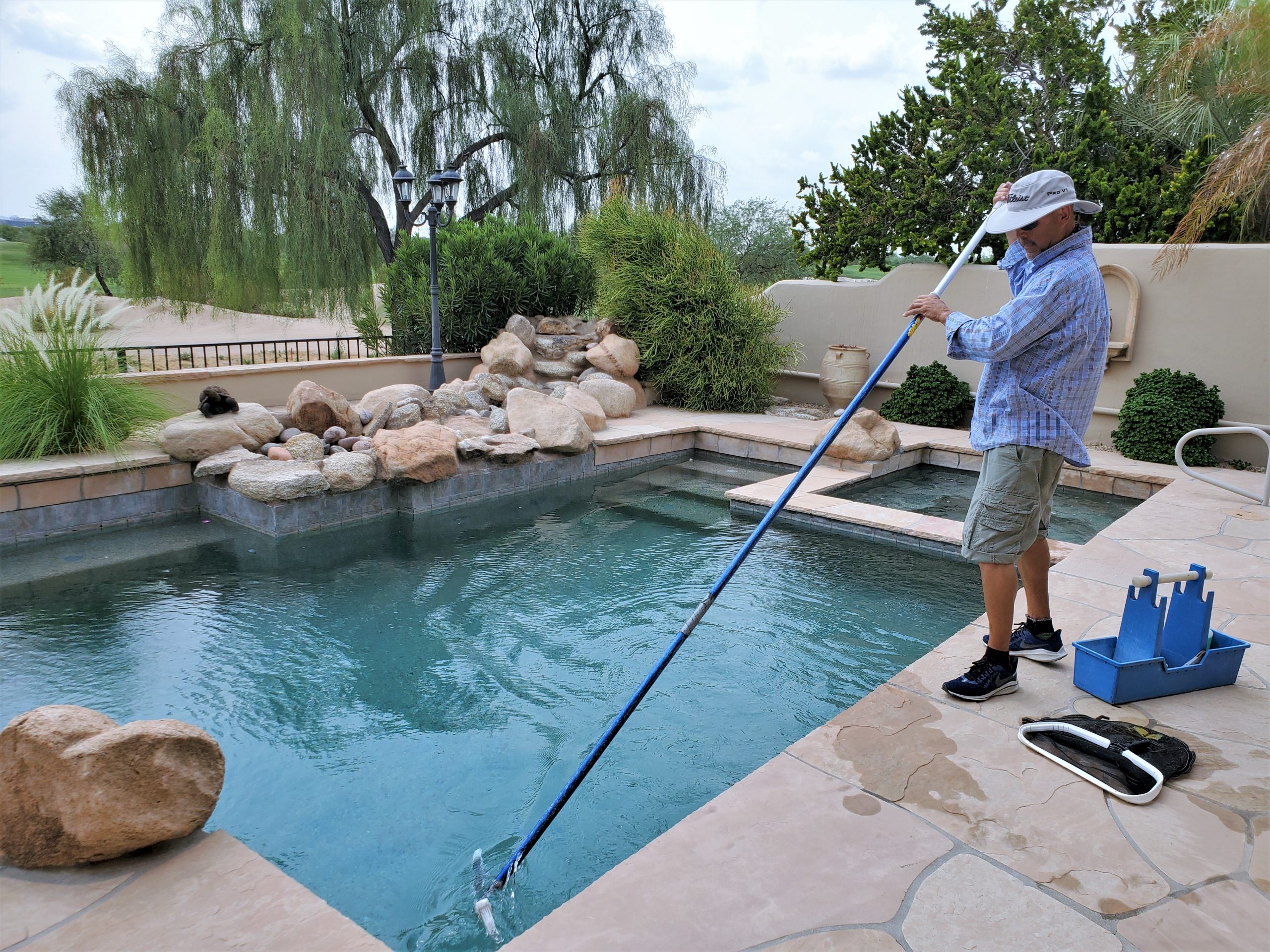 Chemical Service: BLUE WATER Pool Chemical Co. uses only the best and most effective pool chemicals. Our professionals test the water each week and adds chemicals to keep the water crystal clear and algae free. Blue Water ensures your pool remains clean and safe so that owners can get the most possible use from it.
Cleaning Service: Our cleaning service includes emptying all baskets each week as well as cleaning the top of the water by skimming the swimming pool and then cleaning the bottom by either brushing or vacuuming. Finally, we backwash your pool and/or clean your cartridge filters as needed. Cartridge filter cleaning and DE (Diatomaceous Earth) tear down is $99 per service as necessary. Most companies charge you over $240-300 a year to clean your cartridge filter while Blue Water's cost is a fraction of the competitor's cost.
BLUE WATER's Chemical and Cleaning Services
One time cleans: Price based on time
Weekly Brush + Chemicals
Weekly Vacuum + Chemicals
All Pool Cleaning Services Include:
Cleaning all baskets
Skimming the pool
Brushing or vacuuming pool
Back washing
Cleaning Filters (cartridge at an additional charge)
For professional Phoenix pool chemical and cleaning services from a company you can trust, contact BLUE WATER Pool Chemical Co. at (480) 991-0302 today.
Contact Us to Book Services: